Erinna and I just got in from two days of riding. We were dropped off in Blowing Rock, NC and rode back to Asheville, NC. We split it into a two day ride and covered 98 miles on the Blue Ridge Parkway with a bit under 19,000 feet of climbing.
Day 1. 44 miles, 7660' climbing. Blowing Rock to Little Switzerland:
Day 2. 54 miles, 11,000' climbing (12,4' descending) Little Switzerland to Asheville:
Erinna, Day 1, before the rain started: (click to see until -> goes away)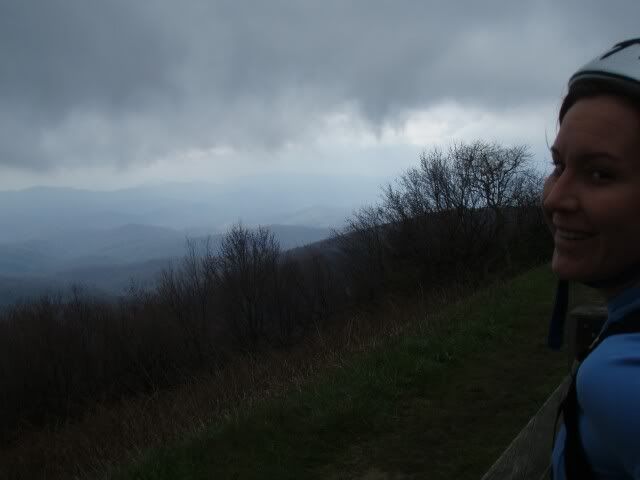 On Day 1 we saw many of these signs, but NOT many of the views they advertised: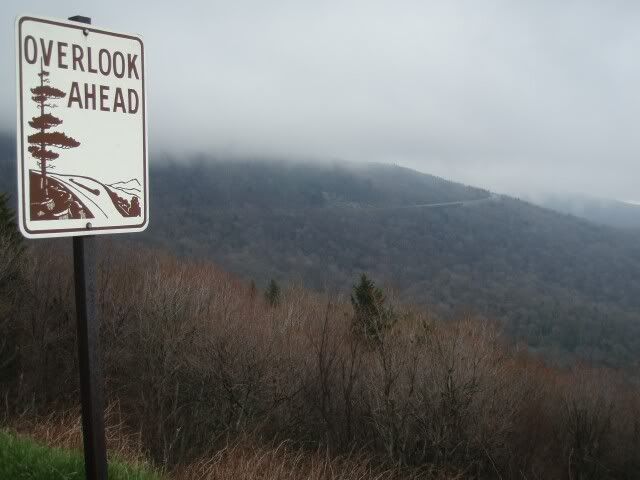 The Linville Viaduct, a place with Wever family history:
After those photos the day got so intense.... Rain... Fog with
less than
100' visibility... traffic... but morale was incredibly high. We were having a great time despite the conditions.
We stayed at the Switzerland Inn, in one of the A frames. I definitely recommend staying here:
Erinna is a badass (She's pretty damn cute, too). She carried a bottle of wine for us from Blowing Rock to Little Switzerland. Wine in styro cups in the A frame: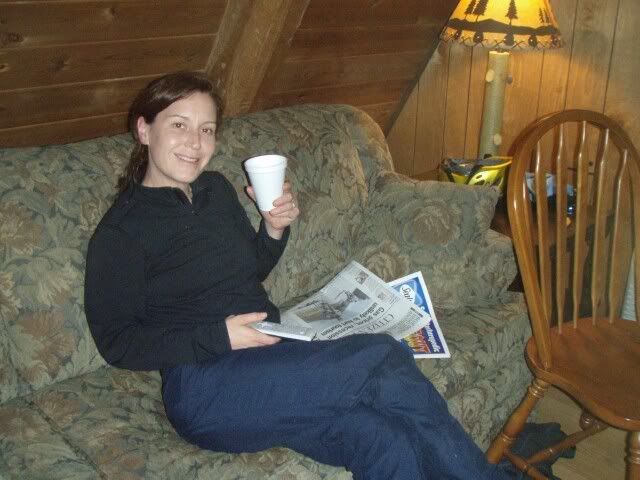 The new WaltWorks bike she was riding is badass, too.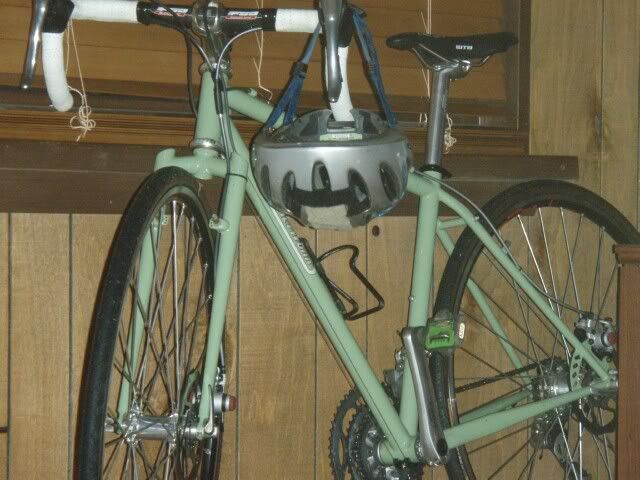 Day 2 we woke up to a temps in the 40's, blue skies, and ominous clouds. For now, a sampling of the views from Day 2: