Sunday, May 24, 2009
Outer/Inner in the rain
Bill F.
and I got out this morning for a great ride. We met at the bridge at NMRC then carpooled up to Yellow Gap since it was raining and climbing 1206 in the rain is not a fun way to start the day.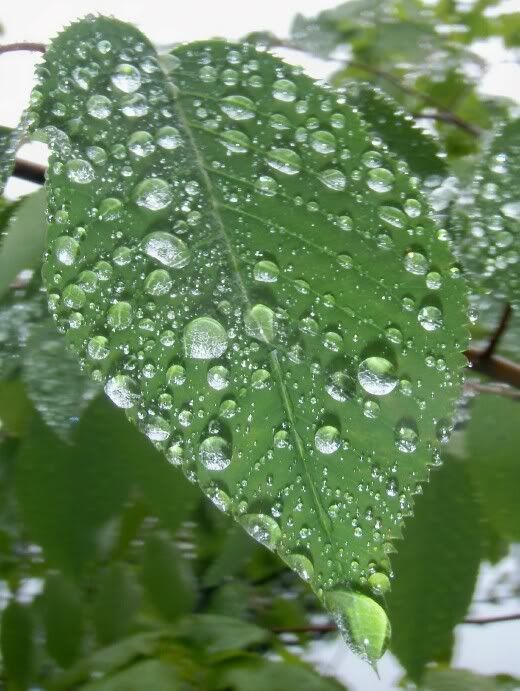 Right at 10am we were on Laurel Mountain. The ultimate route for the day: Laurel->Pilot->NoName->Slate Rock/Pilot Cove loop clockwise->1206 back to the Jeep. The day started with Bill taking off in front of me like a bat out of hell and I didn't see him again for 20 minutes.

I was feeling the effects of antihistamines because of a nasty allergy attack and didn't have the power to put in a good chase. That, and rain rain rain, were more or less the themes of the day.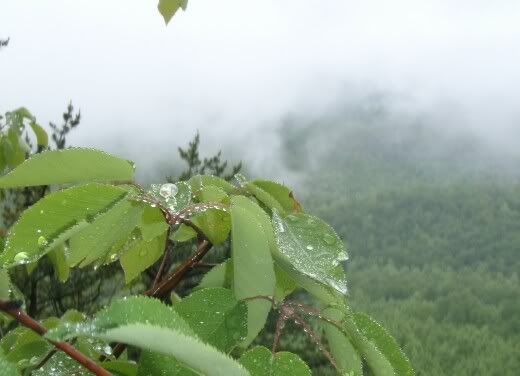 Luckily Bill can have fun despite even much worse conditions and I can get along just fine in situations like those myself. We regrouped and took a break at the meeting log. The rain had soaked Laurel, there were standing puddles all the way to the first gap. That, plus all the slick rocks and roots, made for treacherous forward movement. I never really felt like I was on my 'A Game' today but the gaps clicked by quickly and we made it to Turkey Spring Gap in 1:20. Not bad. Next was the descent down Pilot Rock.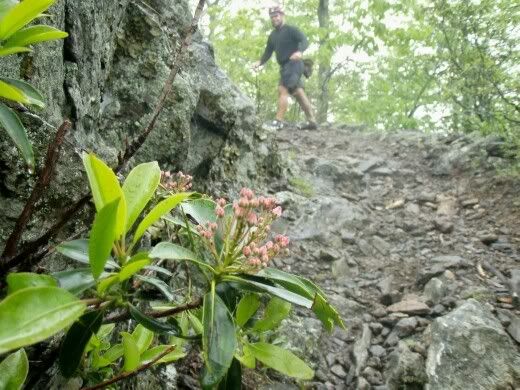 Bill took the lead and I had a blast following his line. He was rocking the full rigid singlespeed, BTW. I burned through the very last bit of my rear brake pads on that descent so I had to pull it in a little and Bill took off out of sight. We regrouped at NoName and then took a left at the hike-a-bike up Slate/Pilot. Forward and down the long way wrapped up the day. Our last trail of the day was great fun with highspeed straight aways, slimy roots with death to the left, small waterfalls, and stair steps that you can NOT mess up on or you'll be on your head.

On the way up 1206 I realized Bill still had a lot more in him than I did and I suggested he ride 1206 down the three miles back to his vehicle which he gladly did.

We regrouped at NMRC, washed of in NMR, and bid adieu until the next time. Thanks for coming up from Charlotte, Bill. With the weather and me not feeling 100% I wouldn't have made it out without your invite. Thanks.
at
Friday, May 22, 2009
breaking radio silence….
Sometimes things just conspire against me and I cannot get out on the bike. Work, producing mountainbike races, rain, house stuff, personal stuff….. Sometimes I just need a break and *gasp* don't really want to go riding. Well, May 2009 has been full of all that. Work at my 'real' job has been busy as hell, PMBAR was a few weekends ago, I've built raised gardens in the back yard, Erinna and I have huge news for those that care, and you know, the bike has been off the radar for the past few weeks. Anyway, I finally got out there yesterday for a solid two hours of riding at Bent Creek with Dennis just Dennis and Sophiedog. We took the gravel up from the new parkinglot->Ingles Field Connector->Ingles Field->Tony Michaels->Greenslick->Sidehill->Hickory Top->Ingles Field->?->Wolf Branch->Hartimes Connector->back to the pavement and back to the vehicles. No camera today. Erinna was off camping at Grave Yard Fields with a school friend and she had the camera.
The warm-up up the gravel has tough, the cobwebs in my legs were pretty thick. Once we hit the singletrack I was feeling great and climbed all the way to 5 points without a dab. Up Tony Michaels to Greenslick also went by very quickly. The poisen ivy is starting to encroach upon the trail but as long as you don't bail off the side it's fine. Greenslick was in excellent shape and felt as fast as ever. The berms near the top have finally been really broken in and you can swoop through them without touching the brakes now. I about ate it gapping through the 'filter' and my fork started acting funny after that. I kept two wheels on the ground through the superfast jump section near the bottom but Dennis was catching a bit of airtime behind me. Up Sidehill was next and was easier than I had anticipated. The climb back to 5 points was over quickly and on the way down Ingles Field we both almost ran into a poor girl climbing up. Oops! Just past the connector (we were headed towards Rice Pinnacle) we came across Clint S. and as we were talking with him Mike B, Kassi D, and Eli D arrived on their own ride. Social hour on the trail! After a round of 'hello's' and 'whatcha been up to's' we were flying down the hill again. right left right left right left and we were headed towards Hartimes with the plan to head over to Lower Sidehill for the third bad ass descent of the day. Well, Sophiedog was done an group rides are veto situations, not true democracys so, back to the car it was. Thanks for getting out there with me Dennis! I wouldn't have gone that hard (or maybe at all) without company.
at